Advanced instruments and the latest hair transplant technologies at the clinic of world renowned surgeon Dr. Levent Acar.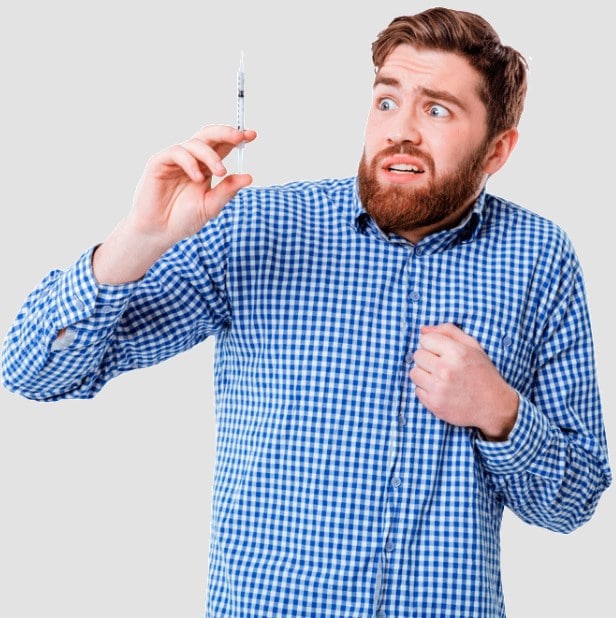 Needle free anaesthesia allows for the direct injection of painkiller into the scalp without a needle. This is done using a tiny low-pressure pump. The anaesthetic comes into direct contact with the skin as it enters, so it anaesthetises its own injection. This method features 70% less pain than a normal injection.
To make the procedure as comfortable and stress-free as possible for clients who are afraid of injections, Dr. Acar performs local anesthesia without needles using the Comfort In system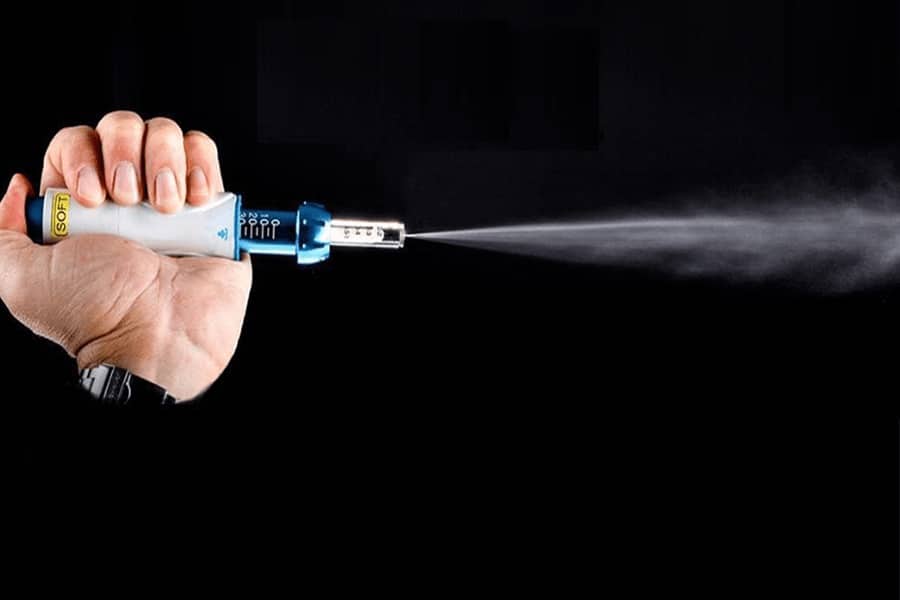 Is A Hair Transplant Surgery Painful?
Above all, the main purpose of a hair transplant operation is to recover lost hair and regain a youthful full head of hair.
These aesthetic expectations are great motivations for our patients. Although hair transplantation is performed as a surgical operation on the skin, new techniques of the developing technologies help to reduce pain to a great extent.
Hair transplantation is a procedure that is becoming ever more popular. Therefore, the methods used for hair transplant surgery have also developed rapidly. In recent years, the FUE (Follicular Unit Extraction) and its refinement, DHI (Direct Hair Implantation) techniques have become the preferred methods for high quality hair transplants. Neithr of these treatments inolve much pain, especially when combined with sapphire operating tools which minimise incision. 
There is no stitching with these methods. This is an important factor in the prevention of pain. It should also be remembered that, even though it rarely happens, in some cases a slight pain might be felt when the effect of anesthesia is reduced. However, this problem can be solved with the help of the painkillers recommended by your expert doctor.
A properly-performed hair transplant should feature minimal pain during the operation and during the subsequent healing process. Patients do not have to sacrifice their comfort for a new head of hair.  In nearly all cases, patients enjoy a very quick transition back to normal life.
In addition to this Cosmedica Clinic offers ground-breaking needle-free anesthesa, the Comfort In system. In this method, a high-tech pressure-operated technique is used instead of needle. In this way, the sensation of pain during anesthesia is reduced by 70% in our patients, although many people report that it is even more than this. It is also extremely valuable for those patients who have a phobia of needles.
If you have any further questions regarding the FUE technique, hair transplantation in general and the superior services of the Cosmedica Clinic, you can contact us and if you wish, also benefit from a free consultation