Hair Transplant Turkey Istanbul
Dr. Levent Acar is internationally regarded as the most renowned surgeon for hair transplants in Turkey. He speaks fluent English and, together with his medical team, has performed over 20,000 successful hair transplants in more than 16 years.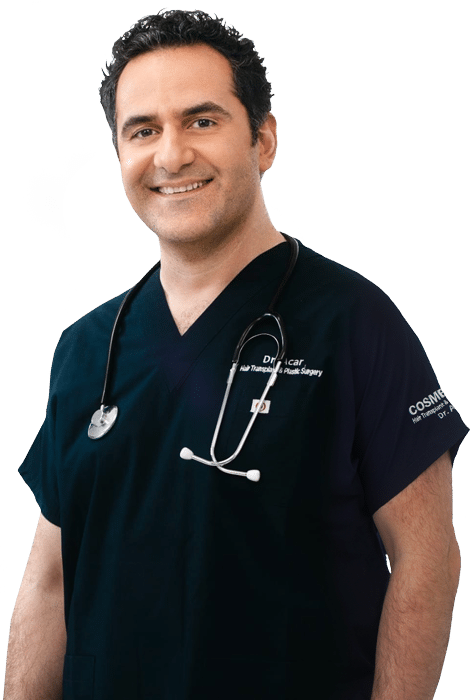 Hair Transplant Turkey Before After Results
Our hair transplant Turkey before after photos speak for themselves.  They show the difference that Dr. Acar can make to your life with a natural looking hairline, thick new growth and complete hair transplant success. 
Excellent Hair Transplant Results
Excellent hair transplant result in Turkey of a patient who had 5000 grafts implanted at Cosmedica – Dr. Acar.
Transformation after Hair Transplant
Before after transformation of patient who had a 4800 grafts hair transplant in Turkey at Cosmedica – Dr. Acar.
All-inclusive packages starting from €2300
Cosmedica Clinic - Dr. Acar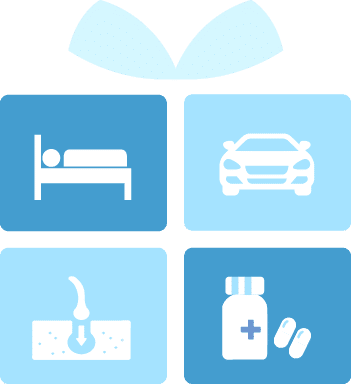 All-inclusivepackage
5* hotel, VIP transfer, hair loss therapy, medication, care products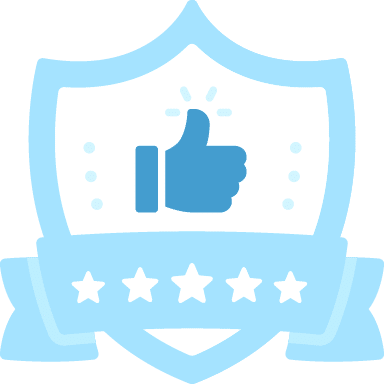 Excellentservice
Dr. Levent Acar and our first-class service have repeatedly been recognised as making us one of the best hair transplant clinics in Turkey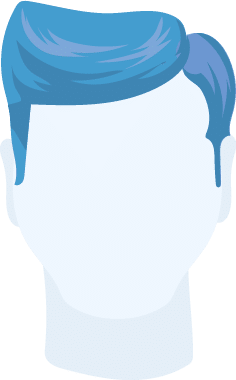 Naturallooking results
Micro Sapphire DHI – the best hair transplant method there is - 20,000 satisfied patients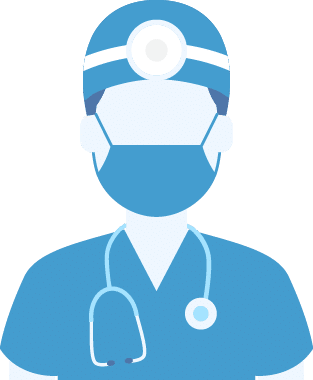 English speaking doctor
You will be attended to by the English speaking doctor Dr. Levent Acar, both during the preliminary consultation and during your visit to the clinic in Istanbul.
Hair Transplant Turkey - Request a Quote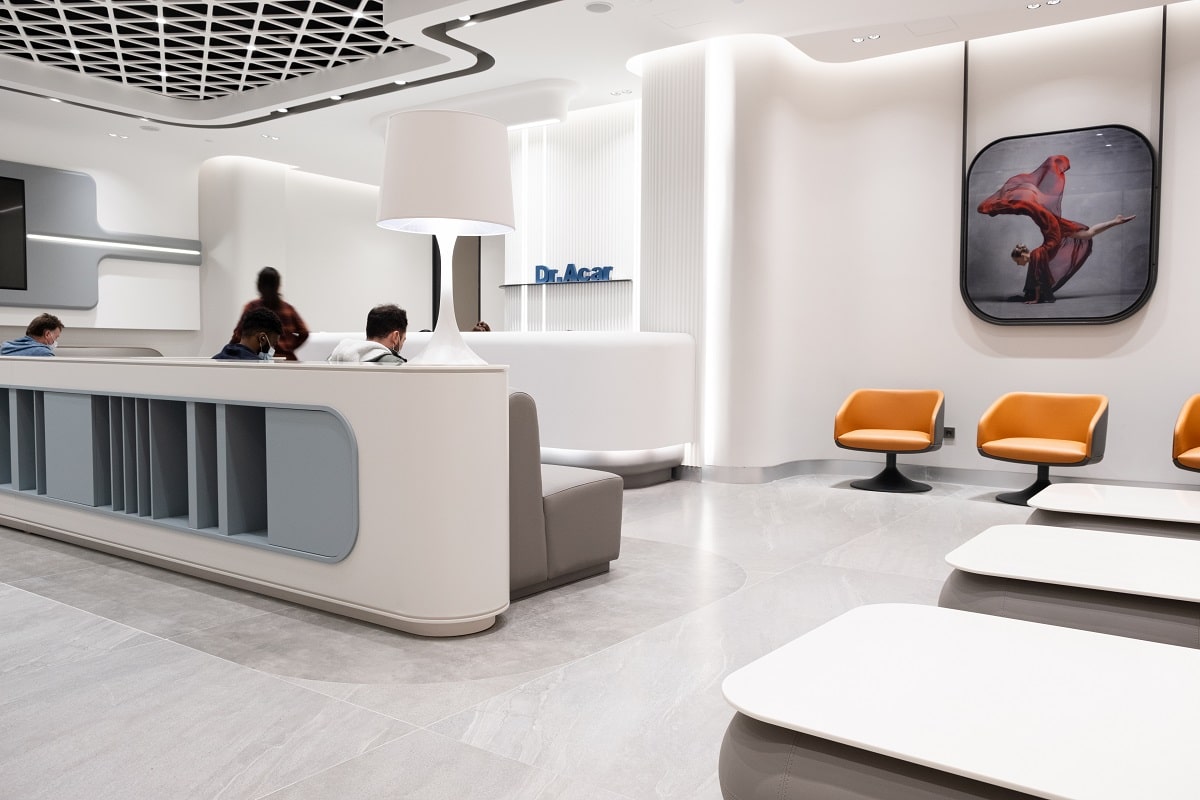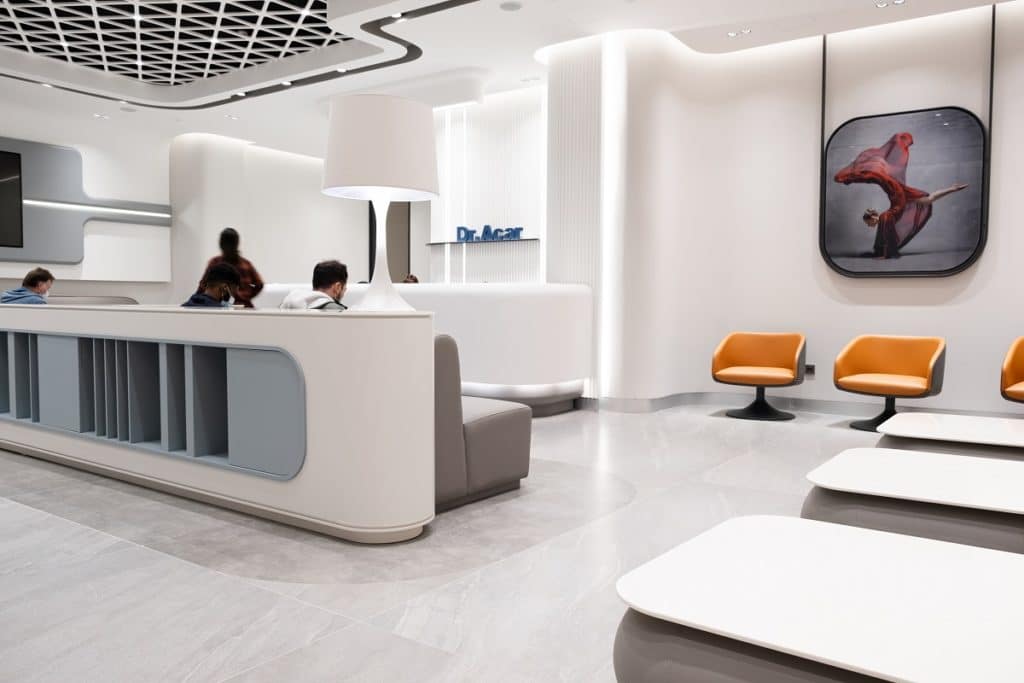 Request your individual and non-binding offer from Cosmedica Clinic – Dr. Acar !
A discreet, safe, and fast return to full hair growth
Hair Transplant Turkey Istanbul
A hair transplant in Istanbul is the ideal way for you to regain a natural-looking, full head of hair. Of course, all this is medically safe and the final result is aesthetically convincing.
Are you experiencing a receding hairline, thin hair, or bald patches on the top of your head? In most cases, this is genetic hair loss – otherwise known as female or male pattern hair loss. We can help you with that. You will receive an individually tailored hair restoration in Istanbul, from one of the world's leading hair surgeons, for a price that won't break the bank.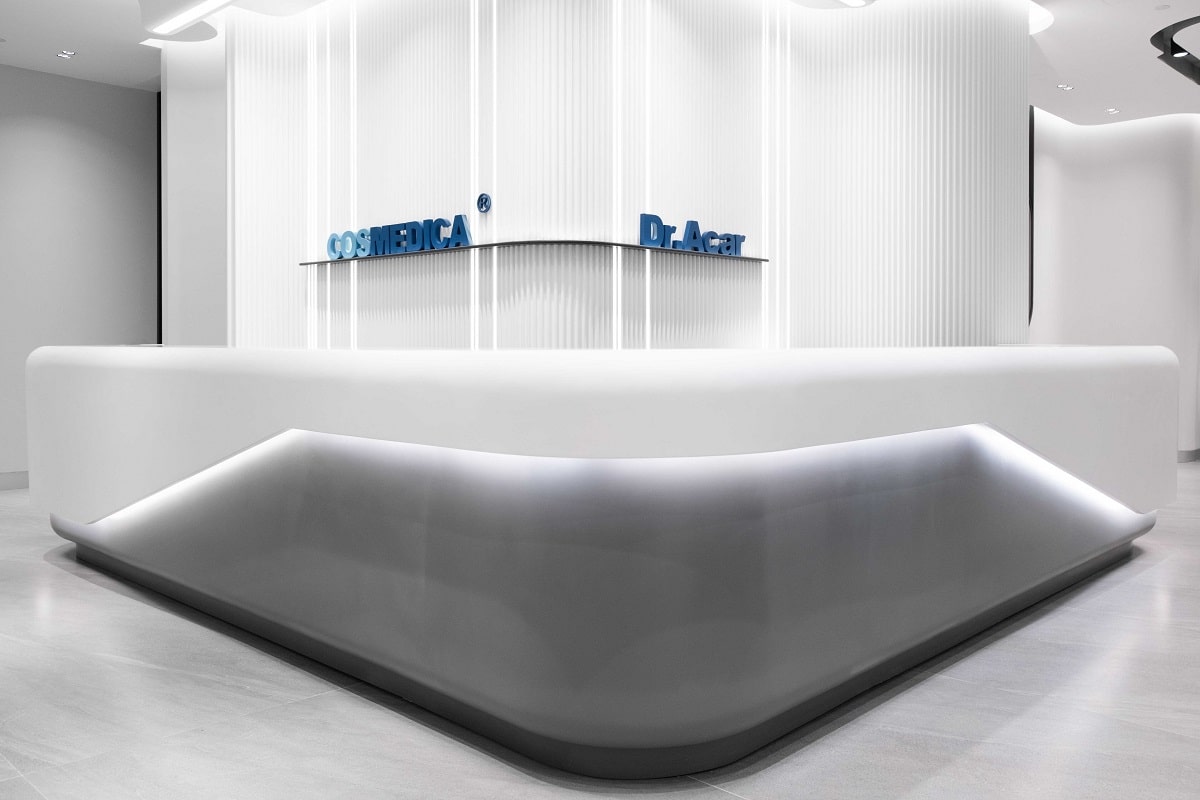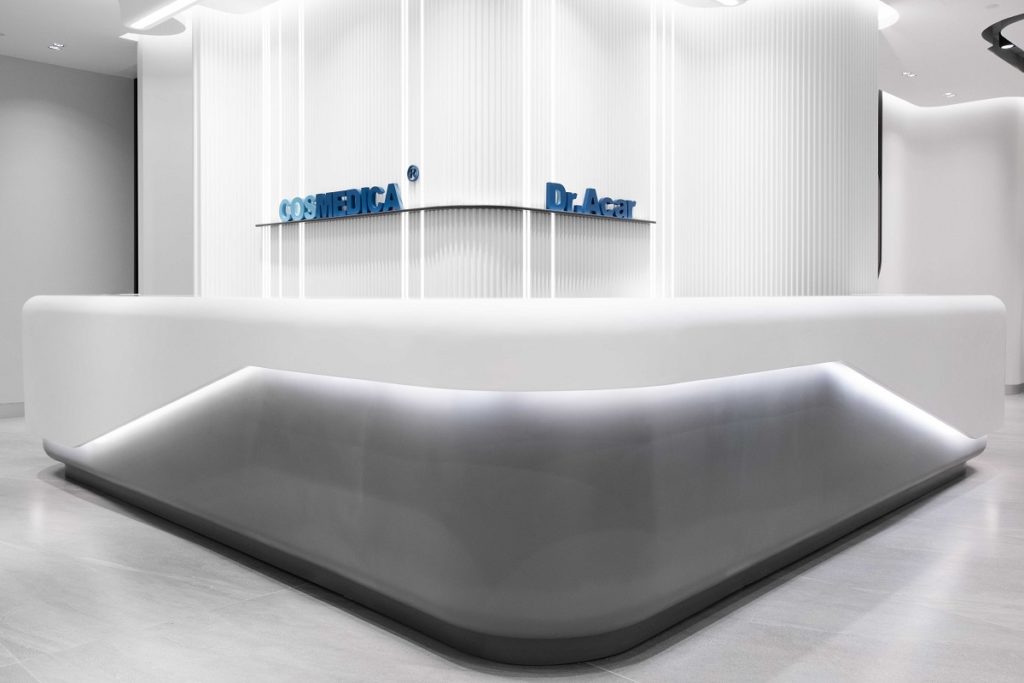 Our institute is one of the best clinics of its kind in the world and is regularly recommended by international hair transplant experts and trade magazines.
We have received numerous prizes and awards for our experience in the field of Turkey hair transplants. We received the WhatClinic Award three years in a row and the Patient Clinic Award as the best hair transplant clinic in Istanbul in 2020. We have also won the Customer Service Award several times thanks to our patients' glowing reviews.
The right technique and treatment for every hair situation
We specialise in the most modern and successful hair transplant technique in the world today – the Micro Sapphire DHI (Direct Hair Implantation) method.
Micro Sapphire DHI is the most frequently performed method in our clinic. It is a minimally invasive procedure in which hair follicles are transplanted from the donor area with healthy hair follicles, usually at the back of the head, to the recipient area which has suffered from hair loss.
Micro Sapphire DHI is a clear advancement compared to other methods of hair transplantation surgery such as the FUT technique (sometimes called the strip method). It features the world's best hair graft survival rates.
Every hair transplant at Cosmedica follows a personal consultation between the patient and our world-famous surgeon, Dr. Levent Acar.
Specialists in the FUE technique
We also offer years of experience in the FUE (Follicular Unit Extraction) technique. With this technique, we have had lasting success with hair transplants in Istanbul for 16 years. FUE is a technique that is particularly gentle on the scalp.
We use an FUE micromotor to extract the hair roots from the donor area. Individual groups of hair follicles are removed from the donor area and transplanted to areas of hair loss. The follicles are then placed in hair channels which have been opened with a surgical blade made from the precious stone sapphire. Sapphire hair transplants allow for quicker healing and less chance of infection than traditional steel surgical tools.
Before the Sapphire FUE hair transplant, we thoroughly examine the patient's scalp and the extracted hair grafts. After the hair follicles have been removed, we place them in a nutrient solution and only the strongest of them are transplanted and fine hair follicles are used for the hairline to achieve a natural appearance. Thus, we guarantee the safest and most sustainably successful results of any clinic in the world.
Cosmedica Clinic: The best standards of care
We advise combining the Sapphire FUE method with DHI in our flagship treatment Micro Sapphire DHI for the best results. The hair grafts are transplanted with a DHI implanter pen, giving them complete protection, and allowing for extremely accurate placing for a convincingly natural hairline.
Micro Sapphire DHI is the preferred procedure at our clinic because it has the highest graft survival rate for transplanted hair and allows for the most convincing natural-looking hairline. Of course, we work exclusively with the most modern equipment to meet and exceed the highest expectations of a hair transplant in Istanbul.
Hair transplant in Turkey Istanbul: world class service
It is with great pride that we can point to being one of the best clinics for hair transplant surgery in Turkey. We take care of you with our tailor-made, first-class service so that you feel completely comfortable with a hair transplant in Turkey.
Hair transplant cost Turkey
We offer fixed prices for our hair transplant procedures. Unlike most clinics in other countries, our prices are not calculated per hair graft. Therefore, even operations with high numbers of grafts remain affordable.
Our flagship DHI Sapphire hair transplant package costs a bargain 2990 €. For this price, which is less than half the price of an equivalent-quality clinic in the UK or western Europe, our patients can expect:
Dr. Levent Acar guarantees that you will be optimally cared for during your stay when you travel to Turkey.
We are the leading aesthetic surgery clinic in Istanbul and have been providing FUE hair transplant operations to patients from all over the world for more than 16 years.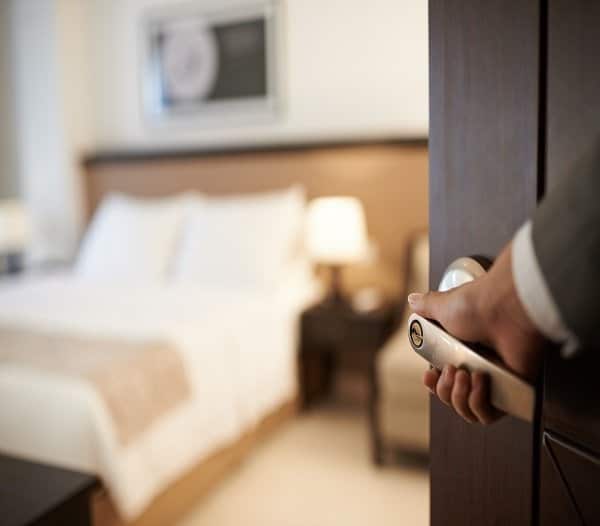 Luxurious Hotel
Medical tourism should also be enjoyable. You will be treated to 3 nights' included accommodation at a stylish nearby hotel. Perfect for enjoying the city of Istanbul and relaxing before and after your hair transplant.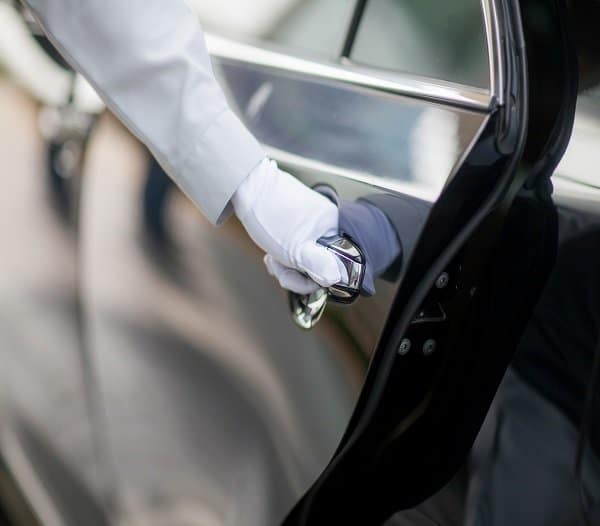 Transfer & Shuttle Service
We will collect you from the airport and take you to your hotel and will provide for all transport between the hotel and clinic and back to the airport.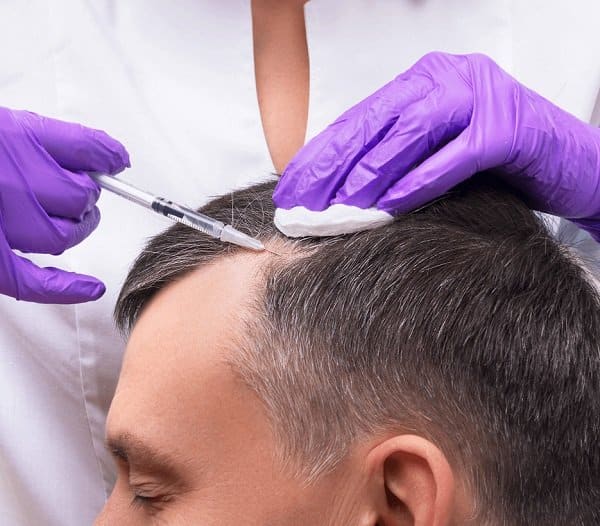 The best hair restoration methods
We offer the most advanced hair restoration treatments available. Sapphire FUE and Sapphire DHI.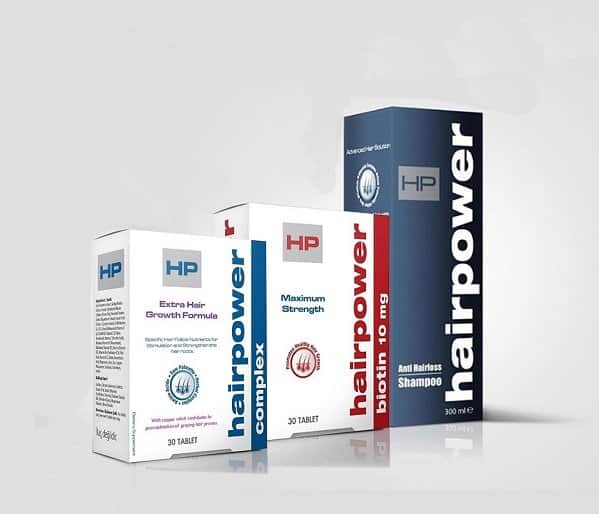 After Care Package
You will benefit from detailed instructions and aftercare to ensure the success of your hair transplant. We have a dedicated aftercare team who will ensure that all your needs are promptly met.
Free Consultation & Hair Analysis from Dr. Levent Acar
Cosmedica Clinic provides you with Dr. Acar's assessment based on your pictures sent to our team. Our team which consists of hair transplant experts will provide your with Dr. Acar's free assessment and will inform you about the right treatment and the best technique based on your condition to get a hair transplant in Turkey for an affordable price.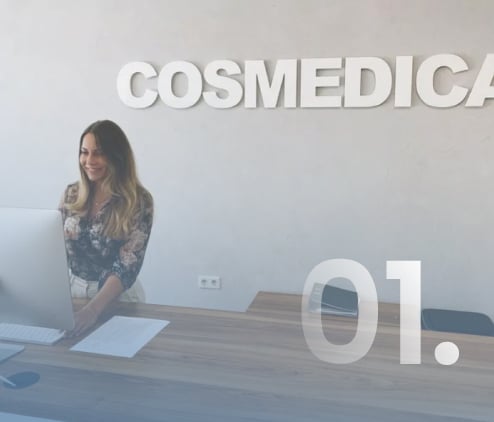 Get Your Hair Analysis Results
During your stay in Istanbul, our staff will take care of your well-being. Before the actual hair transplantation, you will have a personal, in-detail consultation with Dr. Levent Acar. During this consultation, the doctor will sketch out the best hairline for you. After that, nothing stands in the way of your new hair and you can start your new phase of life.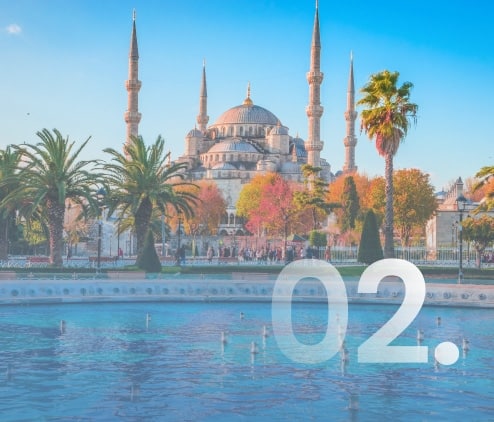 Travel to Turkey, Istanbul
If there are no more unanswered questions, we will organise your stay at a luxury hotel (including transfer from the airport) and help you find a suitable flight. After your arrival, you can relax and allow yourself to be inspired by the metropolis of Istanbul.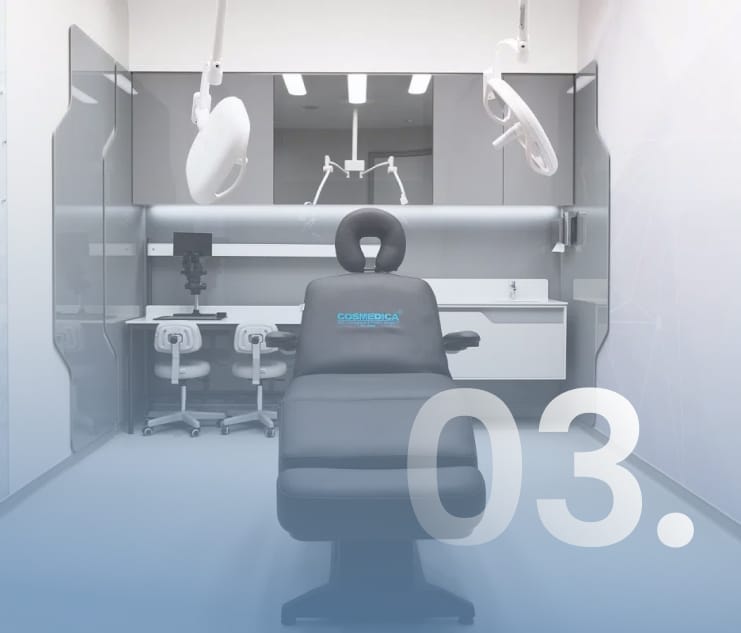 Get your hair transplant
During your stay in Istanbul, our staff will take care of your well-being. Before the actual hair transplantation, you will have a personal, in-detail consultation with Dr. Levent Acar. During this consultation, the doctor will sketch out the best hairline for you. After that, nothing stands in the way of your new hair and you can start your new phase of life.
Request free Consultation
You will be contacted by one of our hair transplant experts. Send us photos of your hair loss and details of your hair loss history. There is no commitment at this stage!
Cosmedica Clinic - Doctor
Dr. Acar is a graduate of the Istanbul University Medical Faculty. He is an associate member of the ISHRS and a member of FUE Europe. He specializes in hair transplants and medical aesthetics.
As a world-renowned hair transplant surgeon, Dr. Acar has participated in various hair transplant programs and congresses globally and offers high-quality hair transplant in Turkey.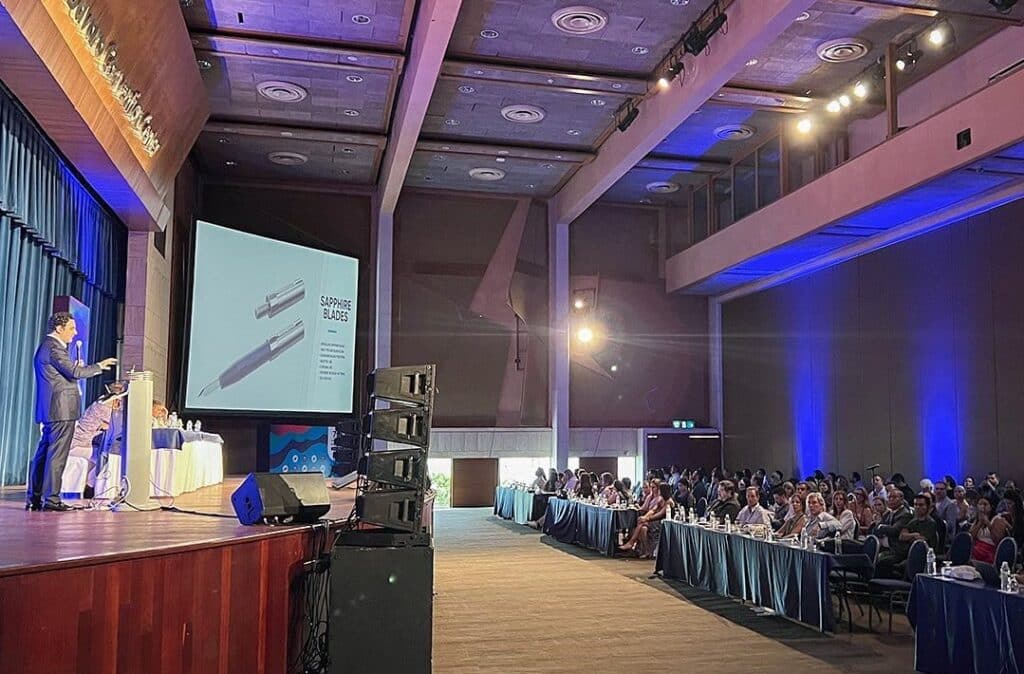 Hair Transplant Istanbul Reviews
Thousands of smiles beam at us, from all over the world, in return for our successful and patient-centric treatments. We have unbeatable hair transplant Istanbul reviews. Seeing the contribution of our services to all our patients keeps alive our passion for high quality hair transplants.
My result is absolutely fantastic. I've actually haven't got a hairline in about five years. It's absolutely unbelievable. It exceeded my expectations. In the first few stages, you're not sure how it's going to turn out in six months' time. But after these six months, I've started to see the result. I can't thank you enough. I'm very happy.
Very professional in a large hospital. I was picked up at airport. Great hotel, great doctor and a perfect team. I would definitely recommend Cosmedica and Dr. Acar to anyone who is thinking about having a hair transplant.
It's been great. Doctor Acar is brilliant, very hospital, very welcoming and very proffessional. The whole staff is proffessional. I look around the hospital; and it is top of the line and clean. You know something is going on right here. I knew it was safe and trustworthy. Cosmedica has done a great job. It was three days in total, in and out, safe, healthy and happy. I am happy being here. Thank you very much everybody.
Dr. Levent Acar and his team are simply outstanding. From the information to the preparation of the treatment to the aftercare, you are in the best hands. In addition, there is a fantastic cordiality and friendliness of all employees. Thank you very much!
Bit by bit I was losing hair, but at some point, it came to a degree that I couldn't tie my hair anymore. It was very hard to lose hair and all my self-confidence as a woman. Thanks to Dr. Acar my hair is now back to normal. I've recommended Cosmedica to many female friends with similar mild hair loss. I would like to thank every member staff of Cosmedica Clinic. All I can say is they are the crème de la crème.
Frequently Asked Questions
Our representatives for 19 countries are 24/7 available to provide you support at anytime.