Advanced tools and the latest technologies in hair transplant, at the clinic of world renowned surgeon Dr. Levent Acar.
Eyebrows help protect your eyelashes from dust and dirt. They are also an essential part of communication. They reflect feelings and signal to other people your thoughts and sensations. When someone looks at your face for the first time, they immediately notice your eyebrows. They emphasize your eyes and give a final touch to your facial contours. Beautifully shaped eyebrow arches give the impression of a friendly, open face.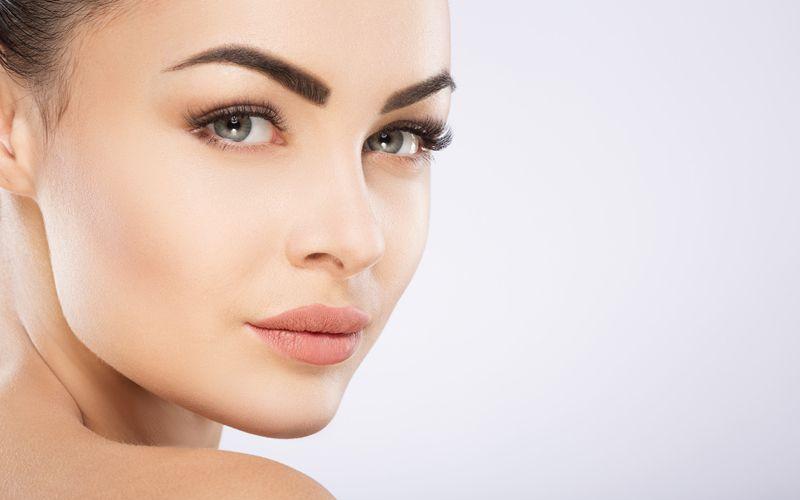 When is an Eyebrow transplant necessary?
The growth of your eyebrows can be inhibited for many reasons. Overplucking can permanently damage the hair roots of the eyebrows. Unpleasant holes in the arch of the eyebrows can become visible, or bald patches appear. Repeated application of permanent make-up can result in unsightly scars. Hair does not grow back where the skin is made of scar tissue.
The density of hair growth can be impaired by injuries. Alternatively, your weak eyebrow growth might be a genetic issue. Skin infections or chemotherapy can also lead to the loss of eyebrows. If your eyebrows are not growing enough and this has a negative effect on your self-confidence, you should seriously consider an eyebrow transplant.
Costs of an Eyebrow transplant
An eyebrow transplant is complex and requires a lot of time. Since the procedure is performed directly around the eye, you should only trust an experienced surgeon with the operation.
The costs of the operation, which are not covered by health insurance, are much cheaper in Turkey compared to other European countries. This is because we have lower personnel costs, electricity and water costs, and lower taxes. Nevertheless, in the clinic of Dr. Acar we have the same high medical standards as in western European clinics. Hygiene and personal care are central to what we do.
You will consider your investment in your appearance totally worthwhile when you look at your naturally beautiful eyebrows in the mirror.
Who would benefit from an eyebrow transplant?
If the eyes are the windows to the soul, the eyebrows are the frames. They are one of the most expressive parts of the face. There are many cosmetic products or medicines that are used to reverse the loss of eyebrows. However, most of them do not really work. An eyebrow transplant is also often chosen by patients who have suffered accidents, trauma, burning, or dermatological problems.
How is an eyebrow transplant carried out?
As in hair transplantation, the roots are collected one by one from the donor site at back of the head and transferred to the desired region. It takes approximately three hours and the patient is able to shower two days later. Transplanted eyebrows may grow faster for the first two years, but after that they adjust to the natural eyebrow growth rate. With well-planned operations, it is possible to achieve great results