Celebrity Hair Transplants
Comedic Got Talent judge Louis Walsh, Dancing on Ice Judge Jason Gardiner, Elton John, Jamie Foxx, Mel Gibson and David Beckham – all of them had celebrity hair transplants.
Did you know that even famous tech entrepreneur Elon Musk
was losing his hair and went through the same procedure?
The famous actor Ricky Whittle from the series American Gods has also undergone a hair transplant at Cosmedica – Dr. Acar.
The results? All of them were pleased with the results, and the change was as clear as day
and night.
According to
MedlinePlus
, androgenic alopecia can start thinning out a person's hair as early as their teens and early 20s. More than
80% of men experience hair loss
and nearly half of women experience the same thing throughout their lifetime (
NYU Lagone
). This adds up to hundreds of millions of people struggling with hair loss around the globe.
More and more celebrities are turning to hair restoration surgery to keep their luscious and flowy
locks.
But does hair transplantation surgery really work? Who's undergone a celebrity hair transplant? Is a new full head of hair achievable? This article will be your go-to towards understanding which
celebrities have gotten a hair transplant and if a hair transplant could work for you.
Which celebrities have had a hair transplant?
Undergoing hair transplant surgery has been enjoyed by both male and female celebrities. We're
confident that you didn't know that all these celebrities have undergone the procedure!
Male celebrities who've had a hair transplant
John Travolta
Pulp Fiction superstar
Elon Musk
Tesla & SpaceX entrepreneur
David Beckham
English football superstar
Wayne Rooney
Former English football player
Gordon Ramsay
British celebrity chef
Ben Affleck
American actor and filmmaker
Chris Hemsworth
Australian actor
Female celebrities who've had a hair transplant:
Naomi Campbell
British supermodel
Tyra Banks
American TV personality
Keira Knightley
English actress
Kristin Davis
Sex and the City star
Fergie Duhamel
Black Eyed Peas singer
Oprah Winfrey
American talk show host
Jennifer Aniston
American actress
Which celebrities have gone to Cosmedica Clinic for a hair transplant?
From models, actors, to literal soccer legends – many celebrities have come to Cosmedica Clinic for their celebrity hair transplant in Turkey needs. Here's a list of some of our very happy patients:
(Media star and son of George Best, Manchester United player)
Calum Best did visit Cosmedica Clinic - Dr. Acar to have his hair transplant done in Turkey.
Calum Best underwent hair transplantation surgery at Cosmedica clinic, a leading provider of hair transplants in Turkey. Discover the results in this video.
(Film star from American Gods)
Hair Transplant in Turkey: British Actor Ricky Whittle
British Actor Ricky Whittle's hair transplant in Turkey journey at Cosmedica clinic in Istanbul. Contact: +90 544 556 05 55 ⏐ [email protected] https://www.cosmedica.com
(British actor and model)
Hair Transplant Result of Robert Kazinsky at Cosmedica Clinic in Istanbul
This video shows a result of the Hollywood Star Robert Kazinsky. He received a 3300 grafts hair transplant in Turkey at Cosmedica Clinic in Istanbul.
(Fitness model and Influencer)
British Top Model Liam McAleese's hair transplant in Turkey results
(British actor and model)
How effective is a hair transplant?
Sometimes referred to as hair transplant surgeries, hair transplant procedures, or hair restoration surgeries – hair transplants are often successful. The success rate is higher than both natural solutions and over-the-counter hair restoration products.
Still, it is important to get the facts right. With full transparency, hair restoration surgery is not a guaranteed solution. As a rule of thumb, anywhere from 10 to 80 percent of transplanted hair continues to grow. This applies to both regular and celebrity hair transplants.
All transplanted hair is guaranteed to grow, but the effectiveness varies based on a person's genetics and other factors. Hair transplant success factors include:
Original cause of hair loss – Hair transplant surgery is mostly done with your existing hair. If you've lost head and body hair due to injuries, chemotherapy, medications, and other factors, hair restoration may not be for you. Those that are balding or thinning naturally are the best candidates for hair restoration surgery.
Condition of hair follicles – Those with dormant hair follicles (sacs that contain hair but no longer grow hair) are likely to have fewer successful hair transplants.
Quality of post hair transplant care – Following the aftercare instructions of your surgeon is important. It takes 8 to 14 days of proper after care to secure the hair grafts and start the healing process.
Most hair transplant patients will see noticeable results between six and nine months after the procedure. The results take twelve months to fully develop.
Free hair analysis and hair transplant consultation
Individual, free of charge and of course without obligation – your personal hair analysis. Let our English-speaking team of experts consult with you.
How long do hair transplants last?
For the ideal hair transplant candidate, the results should last a lifetime. There's no need for them to be dancing on ice about their hair insecurities anymore! That's because healthy hair follicles replace the inactive ones in thinning or bald areas. If kept healthy and away from damage, these new hair follicles last for years to come.
It is possible that your hair will start to thin again (as per the natural hair follicle aging process), but they will continue to produce at least some hair for the rest of your life.
As the hair of patients' start to thin again, those who see good results may decide to get additional procedures done to fill out thinning patches of hair.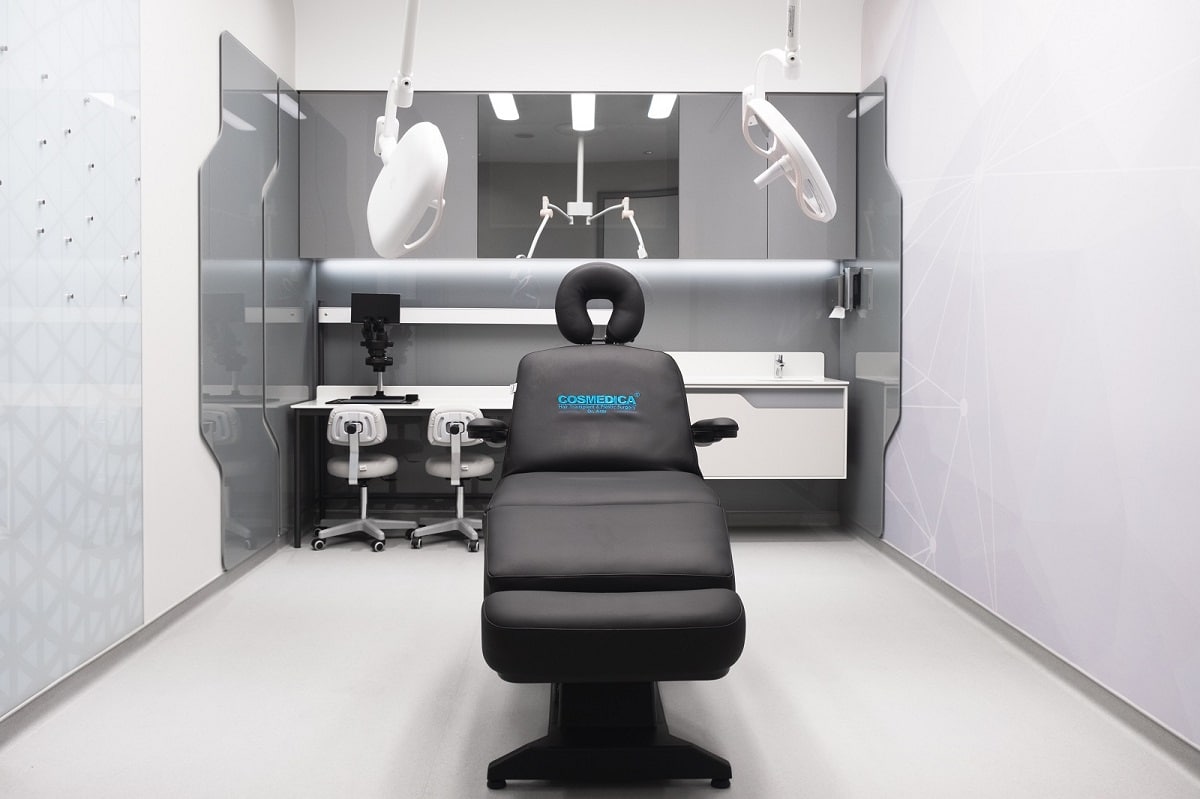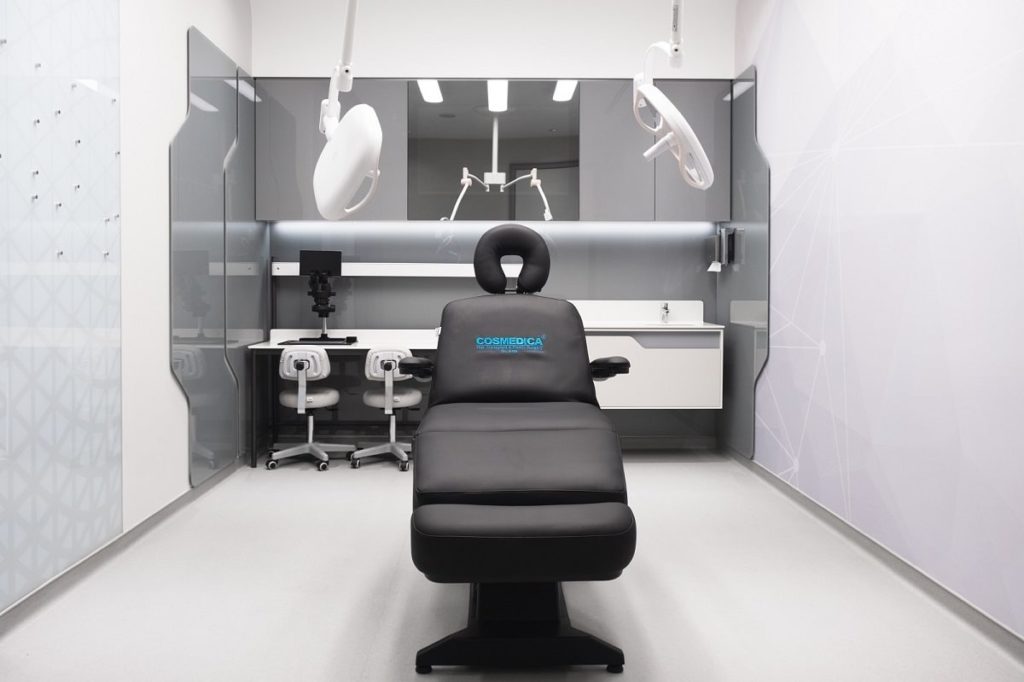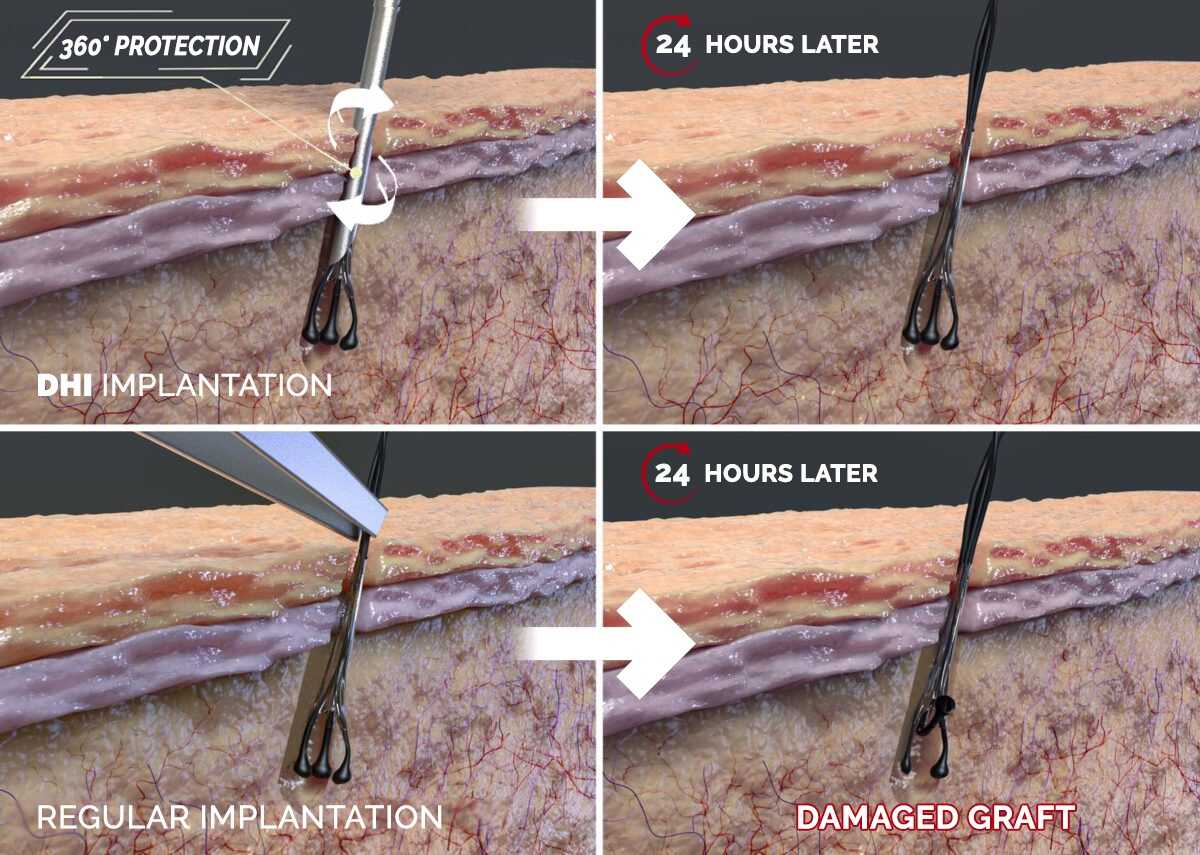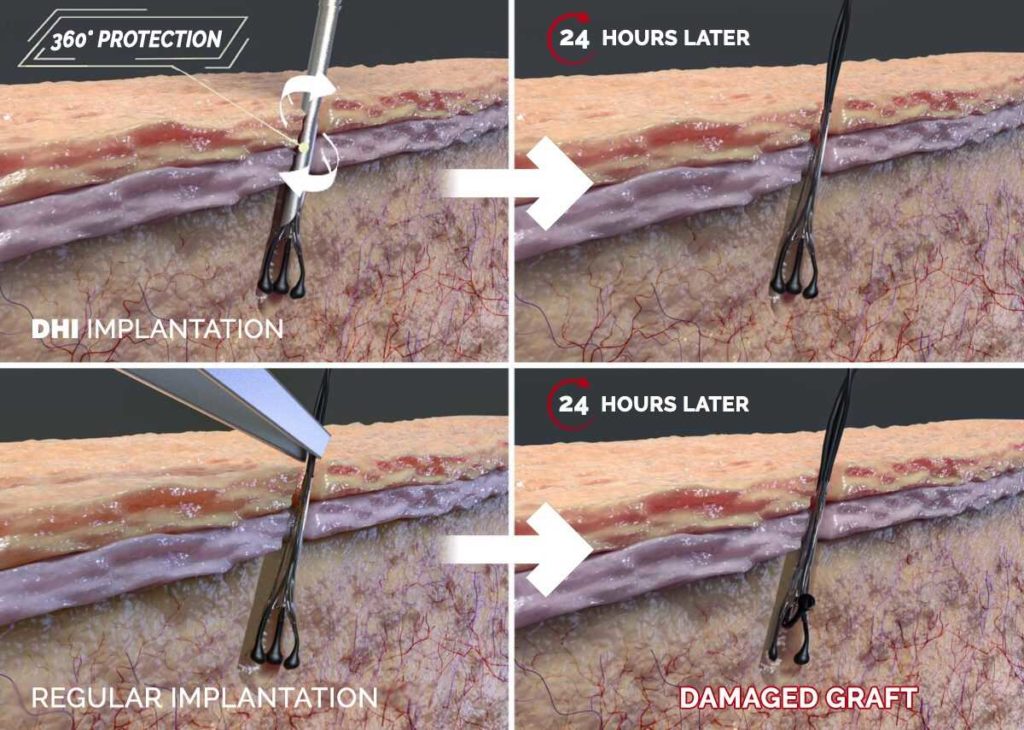 Which hair transplant method is most effective?
There are several hair transplant procedures, but the
Follicular Unit Extraction (FUE)
technique is the most effective. Individual hair follicles are moved from your skin to another part of your body (most often the scalp) where hair is thinner or absent. Compared to the traditional Follicular Unit Transplantation (FUT),
FUE produces more natural hair
, causes less damage, and helps to avoid that "hair plug" look.
At Cosmedica Clinic, two specialized versions of FUE are used. Each carries the benefits of FUE along with new and improved components.
Why choose Cosmedica Clinic?
Our new state-of-the-art clinic in Istanbul is accessible and designed with you in mind. Both equipment and procedures are innovative and intended to make your hair transplant before and after results exceptional.
What sets us apart are contact points in UK/US & 24/7 English speaking support which offer pre- and aftercare, along with care products that serve to alleviate all your hair loss needs